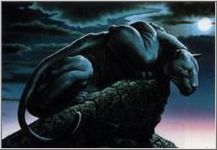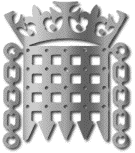 An objective review with considered personal opinion
A report of Official activity and comments in relation to the possible existence of exotic cat species living wild in Great Britain
By John Snyder © 2001
The Beast of Bodmin Moor
19 th July 1995: 'The Ministry does not investigate fairies.'
Mrs Angela Browning, MP for Tiverton.
Parliamentary Secretary, Ministry of Agriculture, Fisheries and Food 1994 - 1997.
Officially speaking this is where it all began.

In January 1995 the Ministry of Agriculture, Fisheries and Food (MAFF) commissioned the Agricultural Development Advisory Service (ADAS) to conduct an investigation into the possibility that large exotic cats were killing livestock on Bodmin Moor in Cornwall. The events that immediately preceded this investigation included the alleged sightings of large cats on and around the Bodmin Moor area, the depredation of sheep and cattle and aggressive encounters involving what were alleged to be free living large exotic cats. The cats were described as Labrador retriever or German shepherd sized animals with long tails. The majority of witnesses stated the cats were black or brown in colour. The descriptions of the larger cats most closely resembled the puma or the leopard although a number of smaller cat species were reported also.
In August 1994 North Cornwall MP Paul Tyler became concerned that the big cats reported to be killing sheep on Bodmin Moor may be posing a risk to humans. He organised an official conference on the matter. The meeting was attended by MPs, police officers, landowners, and representatives from both the National Farmer's Union and MAAF. Several months later MAAF launched an official investigation and ADAS consultants Simon Baker (Mammal biologist) and Charlie Wilson (zoologist) were dispatched to Bodmin Moor with a budget of £8,200.
Mr Paul Tyler MP, North Cornwall
The scientists' remit was to assess the evidence that public witnesses had gathered to back up their claim that there were big cats living on Bodmin Moor and that these cats were responsible for killing sheep and other livestock. During the course of the investigation the ADAS consultants examined a number of sheep carcasses presented by several farmers. In addition they looked at tracks alleged to be those of big cats. They also considered photographic evidence and video footage, in many cases visiting the original locations where the images had been taken to obtain scales against which to assess the size of the animals in the photographs.

It was Charlie Wilson's view that if exotic cats were present on Bodmin Moor they were probably descendants of cats released as a result of the 1976 Dangerous Wild Animals Act.

Six months after it began Junior minister Mrs Angela Browning presented the results of the investigation to a press conference in July 1995. A report of the investigation was also published - The Presence of Big Exotic Cats in the Bodmin Area and their Possible Impact on Livestock (MAFF, 1995).

Based on the evidence they had examined the ADAS consultants concluded:

'No verifiable evidence for the presence of a 'big cat' was found . . . There is no significant threat to livestock from a 'big cat' in Bodmin Moor.'

The conclusion was for many a disappointing one. The criticism against the ADAS scientists and MAFF was in some cases vehement,

'One wonders what evidence they want. Do they want us to turn up with a child's carcass in a black polythene bag? (Cited in Gibbs, 1995)' Others vented concerned frustration,

'We are in a hell of a position because they [the Big Cats] are breeding fast.' (Cited in Massie, 1995).

For some, convinced of a government cover-up the 1995 investigation was considered a whitewash that did not meet the planned objectives.

What can be stated is that the ADAS consultants were diligent in carrying out their examination of the evidence presented to them and it is highly likely that their conclusion was correct based on the evidence they saw and assessed. For example they concluded that the carcasses they examined did not show signs of depredation by big cats, similarly they concluded that the tracks shown to them were made by large dogs. The photographic and video evidence was dismissed for showing not big cats but in fact domestic cats. From this latter example we can conclude that people had either made a genuine mistake or were so desperate to have someone believe them they were willing to try and fake the existence of the beast of Bodmin Moor.

If a criticism must be made, if only in the interest of balance, then what can be added is that the 1995 investigation was limited in its scope. By this I do not mean geographically limited I mean limited by methodology. The ADAS consultants looked thoroughly, yes, but they looked thoroughly only at evidence gathered by members of the public. While I feel it is unjust to call the investigation a whitewash it is fair to say that this was not a rigorous attempt to survey or to detect the presence of exotic cats by modern scientific or indeed traditional methods that were available in 1995. In other words the 1995 investigation was likely to fail from the start. I state this for the simple reason that the general public were highly unlikely to produce definitive proof simply because such proof is exceptionally rare and difficult to obtain even in locations where cats naturally occur. One cannot say whether the failure to carry out a more technically advanced survey based on a scientific approach was the result of ignorance, poor planning, bad science, financial restriction or otherwise.

Commenting on the Bodmin Moor inquiry that he had instigated Paul Tyler MP said, 'The mystery has not been solved but deepened' (Daily Telegraph, 19 July 1995). He would remain agnostic until definitive proof or disproof was available.

The Beast of Bodmin Moor investigation was officially over and the results were inconclusive. The file remained open however and MAFF stated that if more evidence was gathered and made available it too would be scrutinised. Now you can't say fairer than that can you?

If we back track a little to March, 1995 the Beast of Bodmin Moor was briefly referred to by Andrew Robathan in his speech to Parliament on the Eradication of Mink in the United Kingdom.


'If we leave aside the possibility of pumas on Bodmin moor, the mink is the only alien predatory animal that man has been foolish enough to introduce into this country.'
29 th March 1995

Mr Andrew Robathan MP.

The Buchan Beast of Banffshire
Three months after the Bodmin Moor investigation concluded, the spectre of big cats once again surfaced in Parliament. This time it was north of the Border and Scottish National Party leader Alex Salmond was asking Secretary of State for Scotland, Michael Forsyth the questions.
'To ask the Secretary of State for Scotland what plans he has to conduct a similar investigation into the possibility of the existence of a large wild cat in Banffshire similar to that carried out by the Ministry of Agriculture, Fisheries and Food in Bodmin, and if he will make a statement.'
23 rd October 1995

Mr Alex Salmond MP for Banff and Buchan,
Leader of the Scottish National Party
'My department maintains contact with Grampian police who, with the advice of veterinary and zoology experts, have examined reported incidents. The evidence found so far involves dogs and foxes only.'
23 rd October 1995

Rt Hon Sir Michael Forsyth MP, 1983 - 1997
Secretary of State for Scotland, July 1995 to May 1997
Mr. Salmond continued with a further question,

'To ask the Secretary of State for Scotland what resources he is prepared to allocate to determine whether there is a threat to livestock in Banffshire and Buchan from a big cat; and if he will make a statement.

The Secretary of State for Scotland replied:

'Any incidents reported to my Department will be investigated appropriately.'



Things went quiet for a short time as regards parliamentary comments featuring big cats in Britain. This is understandable as most MPs had other things on their minds - The General Election for example.

The interim period did see some political activity outside of Parliament with a demand to reopen the Beast of Bodmin inquiry voiced by Paul Tyler. This followed reports of further cat sightings and alleged puma tracks being discovered.

Similarly, Welsh MP Cynog Dafis called a meeting and demanded an official investigation into the cause of sheep killings around Pontrhydgendigaid in Ceredigion. The animal blamed for the acts of depredation was given the moniker The Beast of Ceredigion

Things didn't stay quiet for long. A few months after Labour took the reins of Government the big cat issue returned to Westminster with a vengeance.
The Norfolk Gnasher
In December 1997, Mr Keith Simpson submitted a number of written questions about the new Labour MAAF seeking to clarify the division of responsibility for big cat issues among Government departments. The questions and replies received were as follows:

'To ask the Minister of Agriculture, Fisheries and Food if his Department has responsibility for co-ordinating government responsibility for big cats.'
Mr Keith Simpson MP, December 1997

The replies to Mr Simpson's questions were made by the Parliamentary Under-Secretary at the Ministry of Agriculture, Fisheries and Food - Mr Elliot Morley.

'A number of Departments have responsibilities in relation to 'big cats'. This department is concerned with the safety of livestock, the Home Office for the safety of people and the Department of the Environment, Transport and the Regions for the legal keeping of such animals by, for example, zoos and circuses.'
These Departments co-ordinate their actions according to the circumstances of the case.'
Elliot Morley MP, December 1997

Mr Simpson continued with a second question:

To ask the Minister of Agriculture, Fisheries and Food how many sightings of big cats in Norfolk have been reported to his Department since 1993.

And the reply from Mr Morley,



'I am aware that, in common with several other areas, there have been a number of alleged sightings of "big cats" in the Norfolk area. However, I am not aware of any attacks on farm livestock attributed to "big cats" in the Norfolk area being reported to this Department.'

The exchange ended with Mr Simpson's specific enquiry about depredation compensation,

'To ask the Minister of Agriculture, Fisheries and Food what compensation is available to farmers in the event of livestock being killed or injured by "big cats". '

The reply from Mr Morley was forthright and unequivocal,

There are no funds available to pay compensation to farmers in the event of livestock being killed or injured by "big cats".

We can thank Mr Morley for helping to remove some of the ambiguity that surrounds ministerial responsibility in relation to big cats in the UK.

If anyone was still unclear as to where the government stood on the matter they had only to wait a few months before big cats in Great Britain had their fifteen minutes of fame, well twenty three minutes actually. The scene was Parliament, the date Feb. 2 nd 1998 and the time was 10.04 pm.

Every dog has his day and so too it seems does every cat. The big day for big cats in Great Britain had dawned. The occasion was an adjournment debate featuring once again our old friends Mr Keith Simpson and Mr Elliot Morley plus one or two supporting cast members best described, as Mr Simpson puts it, as 'old Whitehall warriors'.



Motion made, and Question proposed, That this House do now adjourn.--[Mr. Jamieson.]
10.4 pm
Mr. Keith Simpson (Mid-Norfolk): I must begin by thanking the Parliamentary Secretary to the Ministry of Agriculture, Fisheries and Food for attending this Adjournment debate on the subject of big cats in Norfolk. My objective in asking for the debate was to establish ministerial responsibility for monitoring big cats and to consider how we can best evaluate any evidence of the probability of big cats living in our countryside. This is a subject which, as hon. Members may know, has excited a great deal of public and media interest, especially in my constituency of Mid-Norfolk.
Over the past 20 years, there has been a steady increase in the number of sightings of big cats in many parts of the United Kingdom. These are often described as pumas, leopards or panthers. A survey carried out in 1996 claimed sightings of big cats in 34 English counties, so Norfolk's big cat has to compete with, among others, the Fen tiger, the beast of Bodmin, the Durham puma, the Nottingham lion and the cougar of Cupar. I must say that many of these sound like the nicknames of hon. Members.
Norfolk has had its fair share of sightings of big cats. Last year, Norfolk police received reports of 54 sightings of big cats from July to December, and they still receive, on average, reports of two sightings a week. In my constituency, there have been reported sightings at Dereham, Beetley, Lenwade and Crostwick, to name just a few places.
I must commend the Norfolk police who have consistently taken sightings of big cats seriously and who have attempted to monitor them. There are 36 volunteer police officers trained as wildlife liaison officers who participate in this monitoring. I must also commend two of my local newspapers--the Eastern Daily Press and the Evening News--which have taken a responsible attitude to the sightings and have genuinely sought to inform public opinion.
Many sightings have been reported in my constituency by members of the public who were out walking their dogs or driving down country roads, often at dawn or at dusk. Usually the sighting is of a big cat, frequently described as a puma or leopard. There have also been a number of incidents in which it has been claimed that ewes, lambs and horses have been attacked--and, in some cases, killed--and have received injuries more extensive than could have been inflicted by dogs or foxes. Of course, the fact remains that, despite many sightings and some superficial evidence, we do not yet have authoritative evidence that big cats are at large in Mid-Norfolk or, for that matter, in other parts of the UK.
How should we regard the sightings of big cats in Mid-Norfolk? It could be merely an extension of folklore going back to the 18th century. Perhaps Old Shuck or Black Shuck, the mythical large dog which roamed our Norfolk landscape looking for his master all those years ago, has returned to haunt his descendants--perhaps, but unlikely. Perhaps it is merely a question of farmers looking for compensation on a scale the likes of which they have never seen--perhaps, but unlikely. Perhaps our thriving tourist industry in Mid-Norfolk is looking for its equivalent of the Loch Ness monster or the hound of the Baskervilles to attract even more tourists--perhaps, but unlikely.
Some reports are undoubtedly hoaxes. At least one recent sighting reported to the police suggested that the large cats had been brought down by the Martians, and there is always a suspicion that a few sightings may be the consequences of late-night spiritual imbibing. However, the overwhelming majority of sightings of big cats, not only in my constituency but elsewhere in the UK, have been reported by perfectly normal, rational members of the public.
I suspect that many people have not reported sightings on the grounds that they would be considered eccentric, to say the least. Even if one accepts that in the majority of cases, people have genuinely mistaken large domestic cats, dogs or foxes for big cats, there is still an element of probability that, at least in some cases, there may be a big cat explanation.
A number of distinguished wildlife experts have suggested that some pumas or leopards could have been released into the countryside when the Dangerous Wild Animals Act 1976 made it illegal to own such animals without a licence. They would have been able to roam over a wide area of countryside, live off wild or domestic animals and possibly breed. I realise that this case is not directly comparable, but I am old enough to remember as a child in Norfolk the spread of the coypu 40 years ago as a consequence of several escaping from captivity and breeding in the wild on such a scale that they threatened to destroy our river banks.
So what is to be done? How do we best establish a rational method, at national and local levels, to monitor the sightings of big cats and to evaluate the evidence scientifically? Last year, I attempted to establish ministerial responsibility and learnt from a written answer that
"The Home Office has no responsibility for monitoring the sightings of big cats"--[Official Report, 1 December 1997; Vol. 302, c. 49.]
In practice, monitoring is done very conscientiously at local level by the police. A similar question to the Ministry of Agriculture, Fisheries and Food produced the following reply from the Minister:
"A number of Departments have responsibilities in relation to 'big cats'. This Department is concerned with the safety of livestock, the Home Office for the safety of people and the Department of the Environment, Transport and the Regions for the legal keeping of such animals by, for example, zoos and circuses. These Departments co-ordinate their actions according to the circumstances of the case."--[Official Report, 2 December 1997; Vol. 302, c. 149.]
Many of us, in one way or another, are old Whitehall warriors, and that final sentence gave it away. There is obviously a certain element of pass the parcel.
I realise that the Minister is here to reply to an Adjournment debate on big cats in Mid-Norfolk as the matter relates to the safety of livestock. In the past, his Department has been involved in evaluating evidence of big cats. One case involved the so-called "Beast of Bodmin" when his predecessor, my hon. Friend the Member for Tiverton and Honiton (Mrs. Browning), asked the Agricultural Development Advisory Service to investigate the carcasses of dead farm animals and a number of photos and videos allegedly showing big cats. The conclusion of the study proved that the farm animals had been victims of large dogs and the photographic evidence proved the cats to be domestic. I understand that the Minister has promised another investigation into big cats in the west country, where local public opinion is somewhat sceptical about the evidence.
I should like to suggest two positive measures for the Minister to consider. At national and local levels, it is logical that the Ministry of Agriculture, Fisheries and Food should be the lead Government Department for co-ordinating the monitoring and evaluation of evidence concerning big cats. In Norfolk, a proper scientific evaluation of evidence--particularly footprints, droppings or carcasses of dead farm or domestic animals--could be undertaken using DNA tests at the Food Science Laboratory at Norwich. That would enable us to distinguish between fact and fiction. The facility should be widely publicised locally, so that if farm or domestic animals are savagely attacked or killed, they can be examined scientifically. If the Minister is responsive to my proposals and they are implemented, we would be nearer proving or disproving the weighty question of whether there are big cats at large in Mid-Norfolk.

Mr. Laurence Robertson (Tewkesbury): I should like to make one or two brief points in support of what my hon. Friend has said. In my constituency--
Mr. Deputy Speaker (Sir Alan Haselhurst): Order. Can the hon. Gentleman satisfy me that he has received the agreement of his hon. Friend the Member for Mid-Norfolk (Mr. Simpson) and the Minister before making an intervention?
Mr. Robertson: I apologise. I have not spoken to the Minister about it.
Mr. Deputy Speaker: These Adjournment debates are intended for the benefit of the Member proposing the subject. Another Member can intervene only by special arrangement. I do not know whether the Minister has any objection.
The Parliamentary Secretary to the Ministry of Agriculture, Fisheries and Food (Mr. Elliot Morley): I have no objection to the hon. Gentleman making a brief contribution.
Mr. Robertson: Thank you, Mr. Deputy Speaker. I apologise to you and to the House.
I have been visited more than once by farmers in my area who have shown me photographic evidence of attacks on farm animals, which I do not believe could have been carried out by anything other than big cats. Lambs with their heads ripped completely off and fang marks of a width that no dog could produce are part of the evidence. One of the problems that farmers in my area have--
Mr. Deputy Speaker: I am not attempting to hound the hon. Gentleman, but this is a debate about big cats in Mid-Norfolk. He must speak on that subject.
Mr. Robertson: I shall end by saying that it seems that the problem--this may well be the case in Mid-Norfolk--is that people are reluctant to seek publicity because of stories such as those about the beast of Bodmin.
10.15 pm
The Parliamentary Secretary to the Ministry of Agriculture, Fisheries and Food (Mr. Elliot Morley): I understand the points that the hon. Member for Mid-Norfolk (Mr. Simpson) has made. The possibility of one or more big cats living or breeding in the countryside is a serious issue. I listened with great interest to the hon. Gentleman's extensive knowledge of the history of sightings of big cats. As he rightly said, many allegations and comments have been made for many years and none have been substantiated.
Many sightings have turned out to involve domestic cats. I remember that not many years ago London zoo was called out to deal with an escaped lioness in north London. It turned out to be a large ginger tom cat sunbathing on a wall. I own a fairly big cat. Fortunately, he finds it too much of an exertion to go far from my house, so he does not disturb the neighbours on his perambulations.
The hon. Gentleman asked about the division of responsibility between the Ministry of Agriculture, Fisheries and Food and the Home Office. The Ministry's main responsibility on big cats is confined to whether the presence of a big cat poses a threat to the safety of livestock. To make a rough and ready split, reports of big cats eating people would be a matter for the Home Office, whereas reports of big cats eating livestock are a matter for MAFF. That is a curious division of labour, but that is roughly how it is.
I assure the hon. Gentleman that where it is believed such a threat exists, MAFF will take action to investigate the case and evaluate any available evidence, as it has done in the past, particularly on the beast of Bodmin.
Mr. Paul Tyler (North Cornwall): I should like to take this opportunity to ask the Minister to use the proper title. The hon. Member for Mid-Norfolk (Mr. Simpson) referred to the beast of Bodmin. It is the beast of Bodmin moor. The worthy people of Bodmin take some exception to the incorrect description because the beast has never been seen in Bodmin.
I have a serious point about the division of responsibility and am concerned that perhaps no Minister will take responsibility. I hope that the Minister will follow the precedent established by his predecessor in response to my original request for an inquiry that MAFF be the lead Ministry on such issues. As the hon. Member for Mid-Norfolk has said, there have been no attacks on human beings, despite the many sightings, but there have been many attacks on livestock. I hope that the Minister recognises that his Ministry should have primary responsibility for investigating the beast of Bodmin moor in my part of the country and for dealing with the concerns raised by the hon. Member for Mid-Norfolk.
Mr. Morley: I can confirm that. It is particularly so when the attacks involve livestock. As MAFF has facilities to investigate such reports and no other Department does, it is logical that it takes lead responsibility--and has done so with reports that it has received.
I am aware that there have been a number of alleged sightings of big cats in the Norfolk area. None has been reported to the Ministry so far, although I have noticed reports of them in the press. A major concern is the potential threat to public safety, as the hon. Member for North Cornwall (Mr. Tyler) said. First, it must be ascertained whether there is a likelihood of such a cat living in the wild. Each year there are several hundred reports of sightings of big cats throughout the country. I am sure that hon. Members agree that, however well intentioned, the vast majority of reports are not genuine sightings of big cats.
The subject generates a great deal of media interest. A reported sighting in one area is often followed by a sudden flurry in the press of reported sightings in other areas. Although reports are often made with genuine sincerity, the Ministry has to be assured that there is a genuine case to investigate. Unfortunately, it is not unknown for practical jokers to be involved--such as the one who planted the skull of a leopard in a stream near Bodmin moor. I take the point of the hon. Member for North Cornwall that, although the beast of Bodmin moor may be a tourist attraction, the beast of Bodmin is not. It turned out that the skull was from a leopard skin rug and had been planted.
Despite such reports, the Ministry takes these matters seriously. There are a number of big cats in zoos, circuses and in private ownership and it is not impossible that some of them may have escaped or been illegally released into the wild. The security of big cats held in captivity is a matter for the Department of the Environment, Transport and the Regions.
The Ministry is aware that a total of 16 big cats have escaped into the wild since 1977. They include lions, tigers, leopards, jaguars and pumas, but all but two animals were at large for only one day.
I recall that at least three of the lions escaped from a circus in Grimsby. I remember it very well because one unfortunate person was quite badly savaged. He ran to the car in which his wife was sitting, but she was so terrified by the lions that she refused to open the door. I am quite sure that that was due to her fear and nothing to do with any acrimony between her and her husband.
Because there is a risk that big cats can escape into the wild and because of the threat that such animals could pose to livestock, the Ministry investigates each report in which it is alleged that livestock has been attacked. Reports to the Ministry are usually made by the farmers whose animals have been attacked. In addition, the Ministry takes note of articles in the press describing big cat incidents and will consider them if there is evidence that livestock are at risk.
Incidentally, of the 16 escaped large cats, the two that stayed at large for some time were a leopard and a puma. The leopard managed to avoid capture for seven days, after which it was cage trapped. The origin of the puma, which was captured near Inverness in 1980, is unclear, but it was quite tame and has subsequently been kept in a wildlife park. That sounds like a case of a semi-domesticated animal that was released into the wild.
On receipt of a report of a big cat, the Ministry will ask the Farming and Rural Conservation Agency, the Ministry's wildlife advisers, to contact the person who reported the sighting. The FRCA will discuss the situation with the farmer and seek to establish whether the sighting is genuine and whether any evidence can be evaluated. It will follow up all cases where there is evidence of a big cat that can be corroborated and all cases where it is alleged that livestock are being taken.
The FRCA will consider all forms of evidence, including photographs given to it by members of the public and farmers, plaster casts of paw prints and video footage. In addition, it will carry out field investigations of carcasses of alleged kills for field signs of the animal responsible. That will include looking for signs of how the animal was killed and of scavenging by other animals, such as badgers, foxes, dogs or other big cats. If it is thought that a big cat may be responsible, the carcasses of suspicious livestock kills will be submitted for post mortem analysis to gather more information on the cause of death.
Where a reported sighting is the only evidence, the Ministry will not usually become involved; it would not be an appropriate use of public funds to investigate such reports on the very remote possibility of finding field evidence to corroborate the sighting. I am sure that the hon. Member for Mid-Norfolk understands that that would be a diversion of the Ministry's time and resources. When there is a very strong allegation--especially when stock are involved and the matter can be investigated--an investigation will of course be made, but I could not give an undertaking that the Ministry will investigate every report or every sighting unless there is strong evidence.
The Ministry must rely on evidence being submitted for proper consideration by the FRCA, and it may be indicative that much of the evidence reported in the press is not made available for public scrutiny and has not been made available for the Ministry to examine in depth.
Evidence such as plaster casts, sheep carcasses, video footage and still photographs were submitted and evaluated by MAFF as part of the Ministry's investigation in 1995 of the evidence for the presence of a large exotic cat or cats in the Bodmin moor area and their possible impact on livestock. That was the investigation that the hon. Member for North Cornwall mentioned. The subsequent report, which was published, concluded that the photographs and video footage were of domestic cats and that the footprints were those of cats and dogs. There was no field or post mortem evidence to indicate the involvement of big cats in any of the livestock deaths that were followed up during the investigation.
In fact, to date, none of the investigations that the Ministry has been involved with has provided any firm evidence of the existence of big cats living in the wild.
The hon. Member for Mid-Norfolk asked about co-ordination between Departments. I have already said, in response to the intervention by the hon. Member for North Cornwall, that MAFF will take the lead in the investigation and that, when there is evidence that is worthy of investigation, we shall ensure that an investigation is carried out.
It is impossible to say categorically that no big cats are living wild in Britain, so it is only right and proper that the Ministry should continue to investigate serious claims of their existence--but only when there is a threat to livestock and when there is clear evidence that can be validated. I am afraid that, until we obtain stronger evidence, the reports of big cats are still in the category of the mythical creatures that the hon. Gentleman mentioned in his opening remarks.
Question put and agreed to.
Adjourned accordingly at twenty-seven minutes past Ten o'clock.
And there ended the debate on Big Cats in Norfolk.

This is also where most British cat researchers think the political comments relating to British big cats finish also, but they are mistaken. There is a final comment that I discovered by chance and there may be others also. I have never seen this quote referred to anywhere else and as far as I am aware no other big cat researcher knows of its existence. I feel this is due to the fact that it is hidden among two hundred and fifty pages of verbose political waffle on the not insignificant issue of biodiversity in the United Kingdom. You'd have to be mad to trawl through that lot, but if you do, as I did, you find it hidden there, gleaming like a rare gem.

The statement was made on Tuesday 27 June 2000 but was not available in printed form until the published report was ordered by the House of Commons to be printed on 22 November 2000.

In this instance the cats are not labelled as sheep killers but rather are held up as an example of the integration of an alien species into the biodiversity of Great Britain with no deleterious effect upon the natural balance. The comment was made once again by Mr Elliot Morley.


"... one of my responsibilities, Chairman, is these reports of big cats that people come across from time to time, sometimes on a Friday night, in my experience. Nevertheless, I think there is sufficient evidence to suggest that at the very least there have been releases of a range of wild cats within the UK.

Mr Elliot Morley
Parliamentary Secretary at the MAFF
Mr Morley continued with a personal comment describing a conversation he had with a shepherd at a village show in his constituency of Scunthorpe.

'I was talking to a shepherd in my constituency at one of the village shows who said that he goes and rounds up sheep in Derbyshire to bring down to Lincolnshire for fattening, and he said, "I come across these Manx cats up there."

I said, "What Manx cats are those?"

He said, "You know, these big cats, no tails, funny little tufts on the ear. They are really fierce when you corner them with a dog."

Mr Morley seemed somewhat baffled by what the shepherd was describing.

'I do not quite know what he is talking about there, but it is possible that you could have a range of species which could be reintroduced in this country with minimum impact on biodiversity, but each case would have to be considered on its merits'.

Perhaps we can be of some assistance to the minister.

The following pages examine the evidence presented by the shepherd and attempt to establish clues to what the animal described to Mr Morley may have been. The most obvious features noted by the shepherd are the descriptors -


big cat,


no tail,


funny little tufts on the ear.


Is this enough to help us identify what the shepherd had cornered with his dog?

Well we can have a go anyway.
| | |
| --- | --- |
| | |
| Canadian lynx | Iberian lynx |
| | |
| Eurasian Lynx | Canadian Lynx |
| | |
| Eurasian Lynx | Caracal |
| | |
| Bobcat | Bobcat |
| | |
| Manx cat | Manx cat |
So what did the shepherd encounter - Manx? Lynx? Caracal or Bob cat?
Examining the evidence what can we deduce?

The Manx bears no tufts on the ears and comes in two flavours, they may be either tailess (rumpy) or with a small vestigial remnant (stumpy). Apart from the lack of tail the Manx resembles domestic cats in all other features including size and colour variation.

It is highly unlikely the shepherd would have described a Manx as a big cat.

The caracal has impressively flamboyant and highly distinctive ear tufts, it also bears a tail that is relatively short, around 1/3 of the body length. Apart from these distinguishing features the caracal resembles a miniature mountain lion.

The bob cat like the Manx lacks ear tufts but it has a short (bobbed) tail. Fierce natured, the bob cat would put on an impressive display of bravado if cornered by a dog.

There are three species of lynx (technically there are four as the Bobcat is also in the lynx family). Of all the cats the shepherd could have seen the Canadian and Iberian lynx are the only cats that have both characteristics highlighted by the shepherd - 'no tails, funny little tufts on the ear'.

The Iberian lynx is rated as the most endangered cat species in the world because of its low total numbers, the fragmentation and limited number of habitats it uses and its small range. It is therefore exceptionally unlikely that the shepherd encountered this species.

Although not classified as a big cat in scientific terms the lynx would be regarded as a large cat compared to a Manx or other domestic cat. The Eurasian lynx lacks the ear tufts but does have a very short tail.

Hopefully the above points clarify things a little and we can forgive the minister's ignorance. One can fully understand his confusion.

In relation to Mr Morley's comment, is he advocating the re-introduction of Lynx to the United Kingdom with the following statement?
'... it is possible that you could have a range of species which could be reintroduced in this country with minimum impact on biodiversiy...'

Or is he stating that the exotic cats released in the UK now form a naturalised population that represent a further instalment to the British biodiversity, an addition that brings with it negligible risk to the existing balance.

A few pages before the big cat related comments Mr Morley referred to the eradication of species from the UK.

'The problem is, Chairman, that once species are well established within the UK, there comes a point where we have to accept it is virtually impossible to eradicate them completely.'

In this instance Mr Morley was referring to the problem of American Mink but this is an equally valid comment to make about naturalised exotic cats.

It is obvious that people are a little confused by Government acronyms and how they relate to departments and agencies with responsibility in relation to free living big cats. This ignorance is perfectly exemplified by the opening statements in the British Big Cat Society web pages.

Hopefully Mr Morley helped clarify things with his simple rule that different departments are in charge depending on what the cats are eating, and they can only eat four things really - people, pets/livestock or wild animals. As long as the cats stick to preying on the abundant British wildlife they should be pretty safe from attempts at eradication! They certainly do not need protection (and it is ludicrous to imagine they would receive it - think about it and look at the recent escapee tiger shooting incident at Howletts zoo Canterbury, Kent (Daily Express 7/12/01) - big cats are considered dangerous wild animals - no amount of lobbying is going to change this - I'm sorry to say that individuals who get on a soap box and demand protection for the UK cats are flogging a dead horse - it ain't gonna happen! The truth is this - prove that the cats exist and the Government will go with major public opinion -

Oh my god there's MAN-EATERS out there - kill them all!

The Government agencies involved in the story so far...

The first official investigation on Bodmin Moor was carried out (under MAFF instruction) by ADAS (Agriculture Development and Advisory Service ). With the change in Government ADAS ceased to exist as a MAFF executive Agency and FRCA (Farming and Rural Conservation Agency) ran as a Net Running Cost Agency from 1 April 1997 until 31 March 2001. FRCA merged with core-MAFF on 1 April 2001 and no longer exists as a separate Agency.

DEFRA formed 8 April 2001 and swallowed the former MAFF.

It remains to be seen where responsibility for big cats will lie within DEFRA. One would hope that Elliot Morley would retain this role however with Margaret 'steel trap mind' Beckett in charge we may see a shift in the openness policy as recently demonstrated over F&M and the BSE sheep brains instead of cow brain study.

John Snyder, December 2001
---
---
| | |
| --- | --- |
| | |
| Return to index | Return to the Nomad's Journal |
---